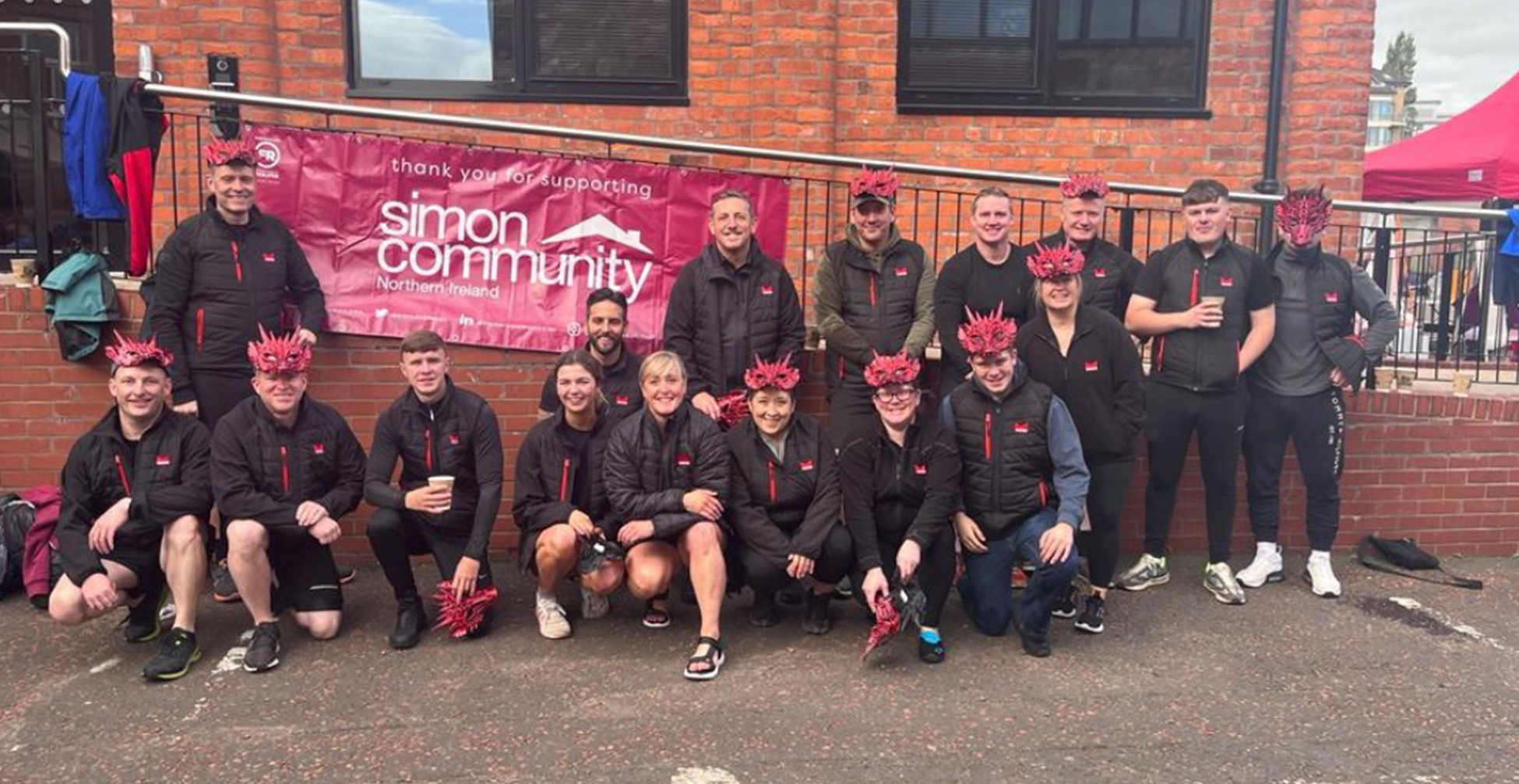 Dragon Boat Race for Simon Community NI
Marcon have been supporting Simon Community Northern Ireland over the last few years in their mission to 'end homelessness'.  We were delighted to be involved in this year's Dragon Boat race event which took place on the 23rd September on the River Lagan in Belfast.
In a thrilling display of camaraderie and competitive spirit, Marcon battled against other companies to try and be crowned Dragon Boat Emperors, whilst raising vital funds for this fantastic charity and the amazing work they do.
The Marcon team clinched second place overall, in the intense, highly competitive competition, roaring to success across multiple races during the day.
However, our achievements didn't stop at the finish line; Marcon took the opportunity to inject a dose of fun into the event by winning the Best Fancy Dress Competition! Dressed to impress, the team of Dragons added an extra layer of vibrancy to the already lively affair, proving that they could bring both skill and style to the event!
The race, a highlight in our company wellbeing calendar, aims to raise funds and awareness for the Simon Community Homeless Charity. The charity has been at the forefront of addressing homelessness, providing support and essential services to those in need across Northern Ireland.
The team expressed their gratitude for the opportunity to contribute to such a meaningful cause.
"We're thrilled to have been a part of this fantastic event and to have the chance to support the Simon Community for a second year in a row after last year's sleepout for the homeless event" said Colleen Scullion, Team Captain. "While we're extremely proud of our second-place finish, winning the Best Fancy Dress Competition was the cherry on top. It was a true team effort, and we're grateful to everyone who supported us and donated to this important cause, raising almost £2500."