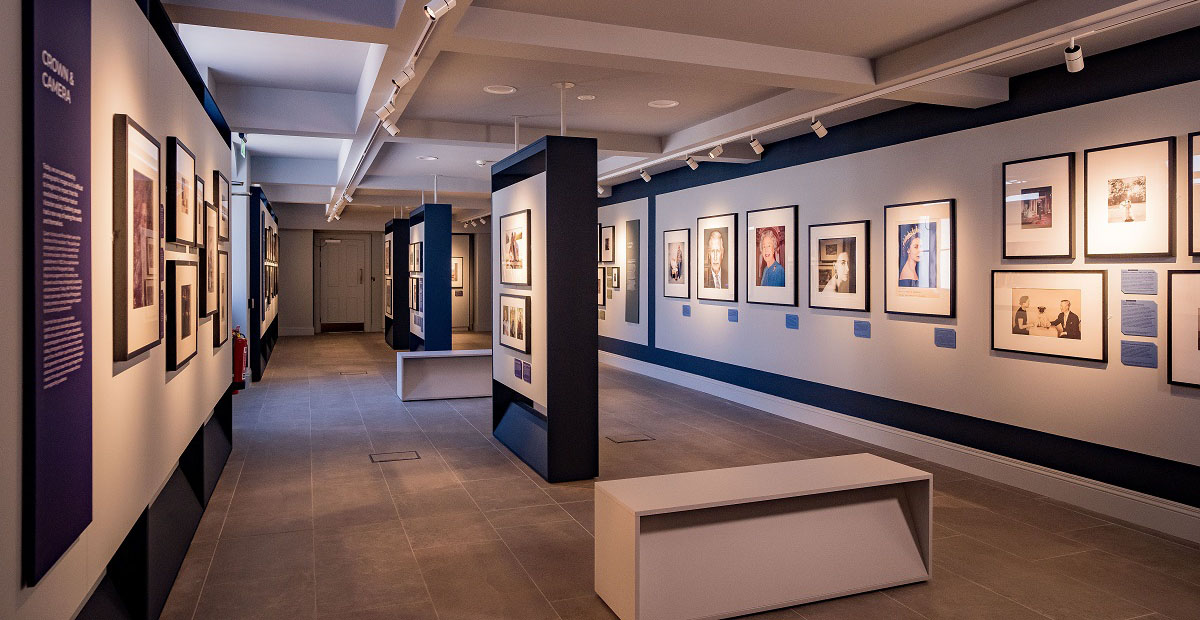 'Picture Perfect' fit out at Hillsborough Castle
Marcon completed the 5-week fit out work for the new 'Life Through a Royal Lens' exhibition at Hillsborough Castle.
It is Hillsborough Castles first exhibition and features a unique collection of Royal photography, bringing together some of their most iconic images.
Marcon's scope of works included perimeter structural framework, creation of temporary mid floor gallery walls incorporating electrical and AV equipment, lighting, mechanical services, graphics, bespoke joinery and decoration.
Located in the Stable yard Gallery, the exhibition is split into different zones:
Innovators and Patrons
Portrait Commissions
Ceremonial Occasions
A Royal Family
Monarchy and the media
It explores how photography has been used to create an image of duty and stability throughout the centuries.  It demonstrates how advances in technology and media have allowed the Royal Family to connect at a more personal level with a wider global audience.
The Royal Family is one of the most photographed families in the world, and thanks to the new intimate exhibition at Hillsborough Castle and Gardens, visitors can view personal memories captured by members of the family themselves, alongside official portraits and cultural moments over the years.
As part of the exhibition, members of the public were able to submit their photographs.   Up to 20 of the photos were selected to show within the gallery alongside work by renowned photographers such as Norman Parkinson and Annie Leibovitz.
Laura McCorry, head of Hillsborough Castle and Gardens said: "We are thrilled to announce Hillsborough Castle and Garden's first ever exhibition, Life Through A Royal Lens, this June, exploring the world of royal photography just in time for the start of the Belfast Photo Festival. It will feature a host of well-known photographers, as well as some special images of members of the Royal Family enjoying time at Hillsborough Castle. We are also excited to welcome contributions from those in Northern Ireland who have had the opportunity to snap their own piece of memorabilia during many royal engagements over the years."
This must-see exhibition is now open and will run to the 29th October 2023.
Tickets are available to book and include access to the house itself www.hrp.org.uk
Image Credit –  © Historic Royal Palaces