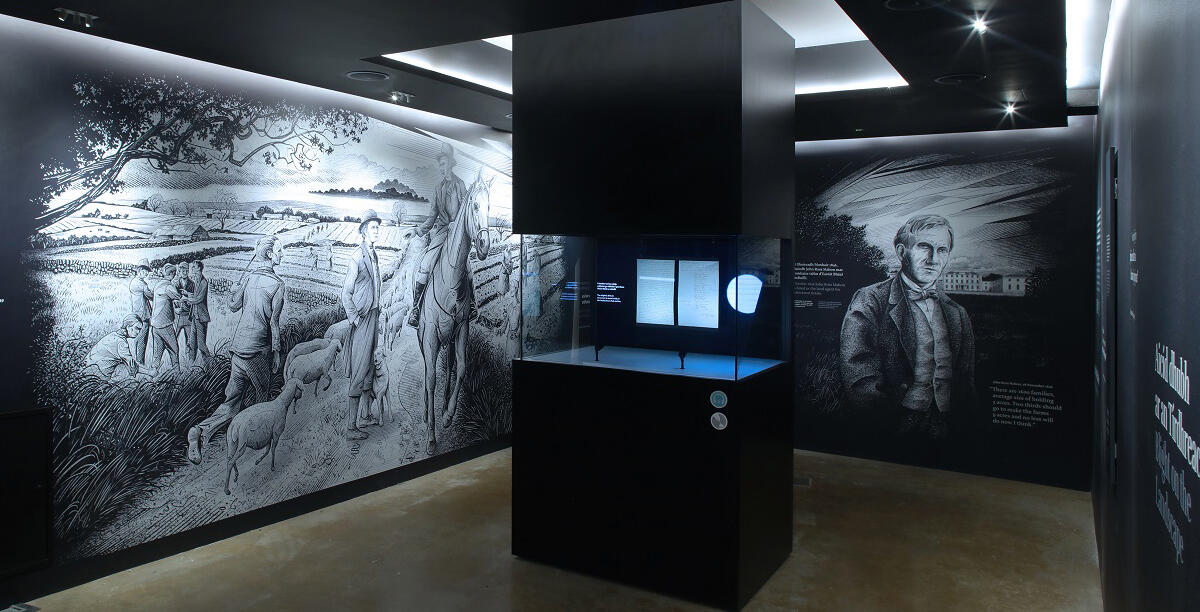 Redevelopment of the National Famine Museum
The Irish Heritage Trust appointed Marcon to deliver the fit-out of a new world-class must-visit National Famine Museum at Strokestown park in County Roscommon.
Funded by Failte Ireland and Westward Holdings, the new museum experience takes visitors on a multi-sensory and emotional journey, allowing them to learn more of the events that have shaped Ireland's heritage and culture.
The National Famine Museum is the first museum dedicated to telling the story of the Great Hunger and offers a unique insight into this part of Irish history.  It is of national and international importance.
The narrative leads visitors through the social structure, the houses and lives and concerns of the tenants, cottiers, middlemen and landlords who experienced the Great Irish Famine.  It encourages visitors to explore the Famine from the different perspectives of Ireland's social classes.
The revamped museum uses modern exhibition techniques, projections, soundscapes, and voiceover to tell the story of day-to-day Irish life before, during and after the Famine.
The Strokestown archive is the largest collection of material relating to the Great Famine and a complete record of 300 years of economic, social and estate history. Original archive sources are on display, and the audio visual and specialist lighting adds deeper engagement to the exhibition spaces, highlighting some of the unique and incredibly precious artefacts.
The Famine Museum coupled with Palladian House, the historic walled gardens and a café has really transformed the estate into a sustainable heritage visitor attraction.
The project, all overseen by our experienced and talented team was successfully delivered on time and within budget.