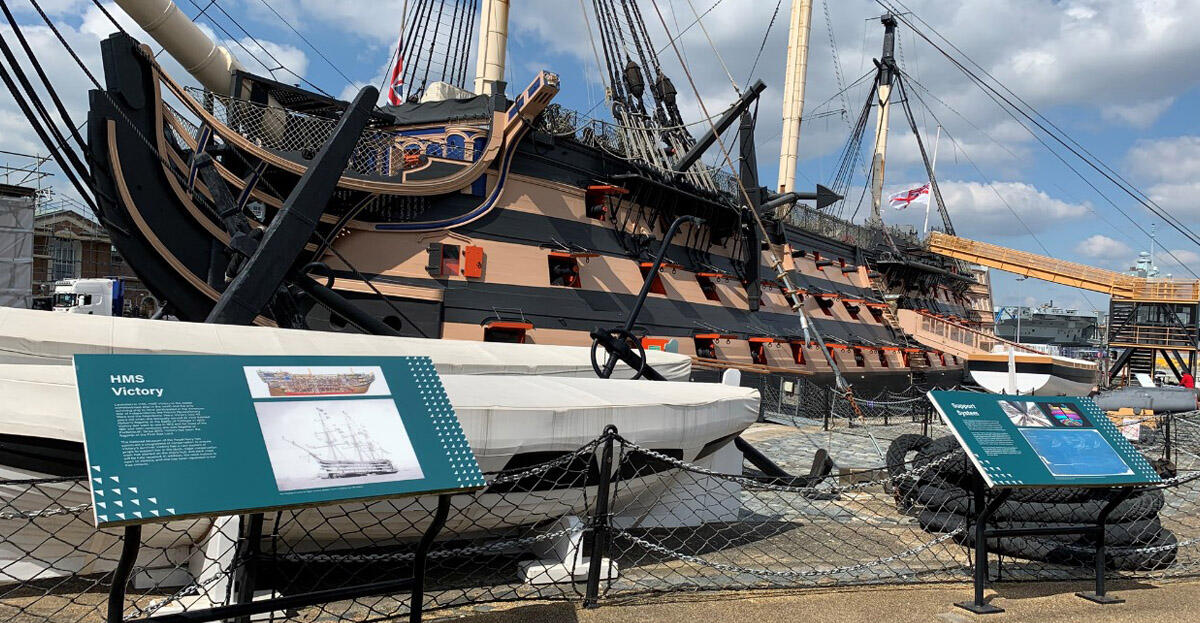 Marcon and Haley Sharpe Design celebrate HMS Victory Gallery opening.
Celebrating both the reopening of the National Museum of the Royal Navy and the launch of the redeveloped The Nation's Flagship gallery on Monday 17 May, Marcon and our partners, hsd are excited to see visitors welcomed to this dynamic, new telling of HMS Victory's story.
The brief for the design and build contract was to create an experience which reveals the physical and cultural aspects of Victory's rich history from 'acorn to icon'.  Weaving through time, the gallery charts significant events from the laying of her keel to the huge ongoing conservation effort to preserve the nation's flagship.
As we conceptualised the new visitor experience, we paid homage to the craftsmanship and traditions of the ship, whilst also creating a fresh, contemporary palette for the revitalised storytelling.   Through the dynamic use of materials and illustration, the gallery showcases how tools were used and the vessel was built. People stories punctuate the experience, delivered using embedded immersive media, as well as being woven through tactile elements and soundscapes.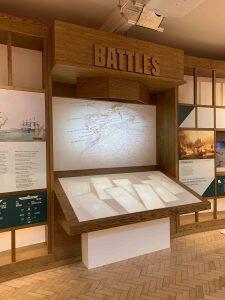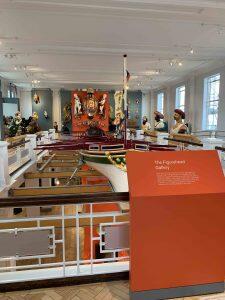 Marcon completed the fit-out of the museum which included the manufacture and installation of the specialist joinery setworks and object mounts within the new gallery.  Marcon's project team also coordinated and managed all of the specialist subcontractors such as AV hardware, graphics, display cases and interactives.
As with many projects impacted by the Covid-19 pandemic, our team worked collaboratively with the NMRN to adapt to the changing delivery timeframes and site requirements.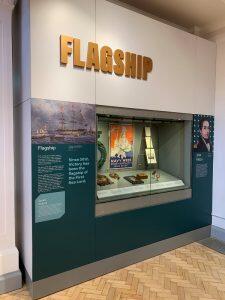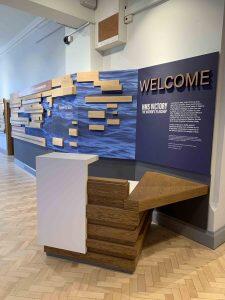 Martin McErlean, Heritage Contracts Manager, at Marcon comments "It was wonderful to play such an integral part in the creation of The Nation's Flagship gallery for the NMRN.  We thoroughly enjoyed working with hsd on this landmark design and build project.  Completing a major museum project during a global pandemic presented a real challenge to our team, but through working collaboratively with the team at NMRN and our talented supply chain we were able to deliver a world-class gallery that showcases the iconic HMS Victory.
Deevyash Vadher, Lead Graphic Designer & Associate at hsd comments: "One of the most amazing aspects of this project was to create a series of interpretative graphics that are placed on the new walkway that allows the visitor to view under the ship, and for the first time in history people will be able to get up close to parts of the ship that have been hidden away for years."