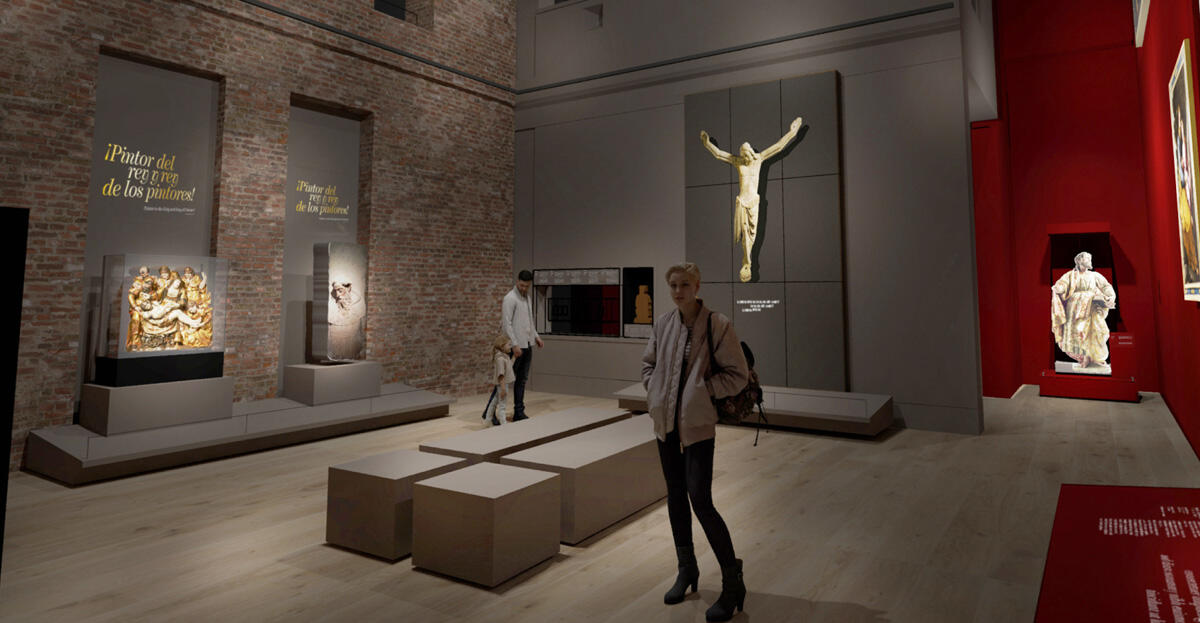 Marcon secures fit-out of The Auckland Project's Spanish Gallery.
Marcon has been appointed to complete the fit-out of a new art gallery in Bishop Auckland in County Durham.  The Spanish Gallery, part of the Auckland Project will be of international significance and will house the UK's largest collection of Spanish art outside London and is the first museum in the UK dedicated to this genre.
Marcon will work closely with award-winning designers Studio MB to complete the fit-out of the museum space.
Housed within a 19th century former bank and an adjacent school building in Bishop Auckland's Market Place, the Spanish Gallery comprises of 15 exhibition areas spread over four floors, along with a Spanish reading room, conference suite and gift shop.
The gallery will display artworks from the medieval period onwards, with particular emphasis on the 16th and 17th century Spanish Golden Age.
Marcon's scope of works includes the manufacture and installation of specialist joinery, setworks, display plinths, showcases, bespoke metal work and mounts, furniture and specialist fabrics and graphic coordination.
Martin McErlean, Contracts Manager, Marcon adds "This is an amazing project to be working on.  We are really pleased to be playing such a key role in the opening of this prestigious art gallery.  Our team is looking forward to completing this project that will be of significant cultural importance."
Craig Mann, Director, Studio MB "Spanish Gallery will provide visitors with a way of seeing Spain through its art, whilst also showing that this is art – that is worth looking at.  The result will be an immersive visitor journey and experience that offers rewards, surprises and pauses, creating something imaginative and entirely unexpected. We are pleased to be working with a creative, experienced and professional project team to bring the Spanish Gallery to life".
The Spanish Gallery is due to open in Summer 2021.