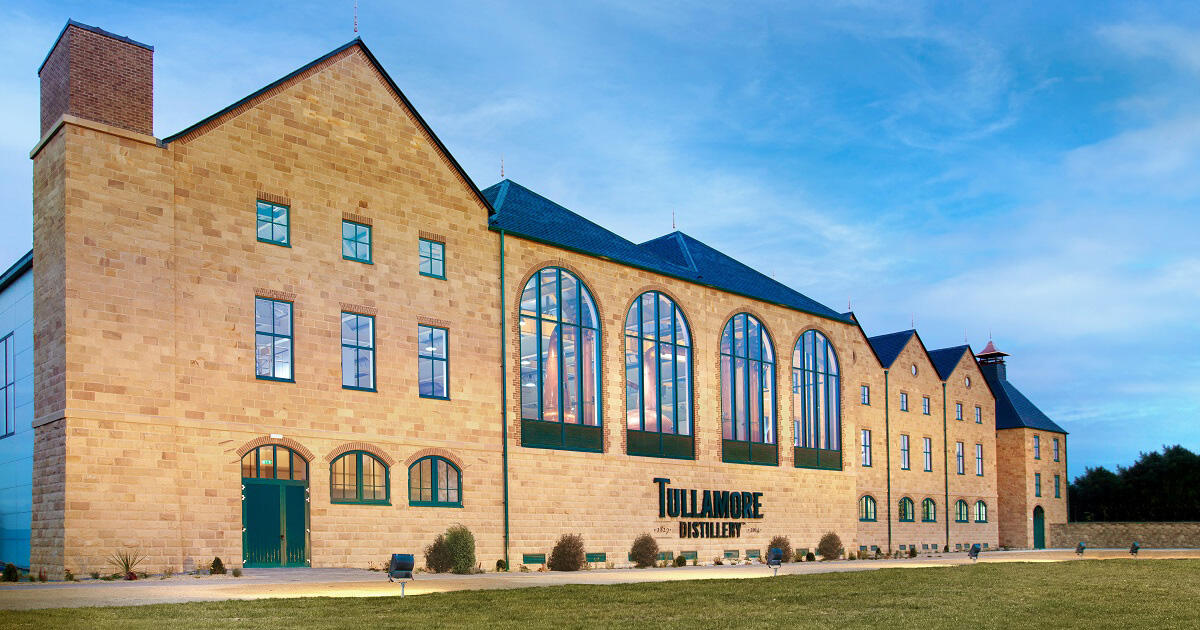 Toasting the old and the new at Tullamore D.E.W
William Grant & Sons have opened their new visitor experience for the Tullamore D.E.W. brand at their state-of-the-art distillery in Tullamore, creating a premium Irish whiskey tour and experience.
Marcon were appointed as lead contractor to deliver the alterations and fit out to the existing three-storey Three Sisters Building.
This project has created almost 5,000 sq ft of visitor experience space which will give guests a behind-the-scenes tour of the state-of-the-art distillery, as well as showcasing the history and heritage of this world-famous brand, dating back to 1829 and bringing the stories of Tullamore D.E.W. to life.
Designed by renowned Drinksology the new Visitor Experience will provide guests with an immersive sensory journey. The 105-minute tour provides guests with the opportunity "to see, smell, taste and touch every aspect" of how the Irish whiskey brand is produced, with visitors able to both blend and bottle their own.
As part of the tour, visitors will be invited to "dip the dog" – sample whiskey direct from the cask, as 50,000 barrels mature around them.
Marcon's Contract Manager for the project, Thomas Doyle, commented "Tullamore Dew is the second largest Irish whiskey in the world and working with the team at WG Grants and Drinksology to deliver the project has been exciting.  It's a great opportunity to showcase the brand and the distillery, whilst providing a rich and immersive experience for visitors. The high-end bespoke finishes, including polished concrete counter tops and solid oak display units really reflects the brands global status for high quality.  The interior not only looks very impressive and inviting but conforms to the highest technical and sustainable standards."