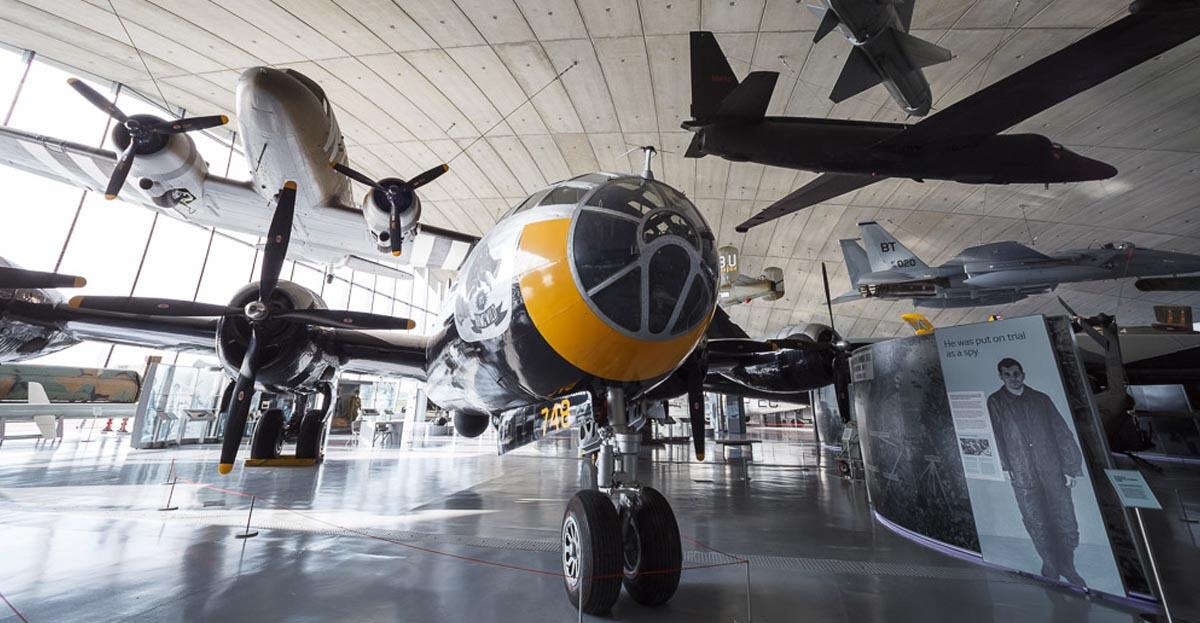 Marcon's redevelopment of American Air Museum at IWM Duxford highly commended at industry awards.
The £3m transformation of the American Air Museum at IWM Duxford, which houses the largest collection of American aircraft on public display outside the United States received the runner up prize within the hotly contested 'Permanent Exhibition' category in this year's Museum + Heritage Awards.
The museum tells the story of Anglo-American collaboration in twentieth and twenty-first century conflict, as seen through the eyes of the people linked with the aircraft and objects on display. From Private to President, the American Air Museum tells the personal stories of 85 people whose lives have shaped or been shaped by their experiences of conflict.
Working closely with leading interpretive designers Redman, Marcon completed all of the museum setwork displays, graphics, interactive exhibits and coordinated the installation of the integrated audio visual hardware and display cases.
Our team was on 'cloud nine' after receiving this recognition at the ceremony in London.
Well done to everyone involved in the project!